Binance has shaken up the crypto world! 
The world's leading cryptocurrency exchange has set the stakes on fire by deciding to implement zero trading fees for Bitcoin as part of their five year anniversary. Yes, you heard me right. This decision by the crypto exchange giants comes after a similar action was undertaken by its US subsidiary to strengthen their presence in the country.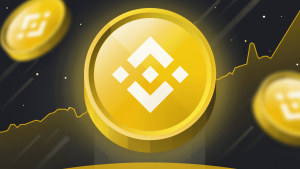 According to the press release given by Binance, users will be able to trade spot BTC with zero fees starting on July 8, 2022, and will continue to do so until further notice. Binance founder and CEO Changpeng Zhao ("CZ") said in a statement, "In line with our user-first philosophy, Binance has always strived to provide the most competitive fees in the industry. At its core, Binance is an inclusive platform with accessibility in mind. Eliminating the trading fees on selected BTC spot trading pairs is another move towards that direction." 
This decision by Binance allows players to trade spot BTC in 13 combinations between fiat currencies and stablecoins (such as Tether's USDT and Circle's USDC), including the euro and the pound. BTC pairings that will qualify for zero-fee BTC trading include: BTC/AUD, BTC/BIDR, BTC/BRL, BTC/BUSD, BTC/EUR, BTC/GBP, BTC/RUB, BTC/TRY, BTC/TUSD, BTC/UAH, BTC/USDC, BTC/USDP, AND BTC/USDT.
What opportunities does this present?
Bitcoin has grown to be a popular trading cryptocurrency, in contrast to many other digital assets. Since 2017, its trade volume has increased from an average of $5–10 million to $100–200 million per day. Binance's decision of zero trading fee for BTC could cause a spike in the purchase and sales of BTC and could also widen the horizon of arbitrage opportunities. 
Assume that we want to sell BTC to get USDT in Binance, while considering that the value of BTC is 20,400 USDT in both the scenarios mentioned below. 
Before July 8: We sell say, 1 BTC for 20,400 USDT minus the trading fee.

Since July 8: We now sell 1 BTC for 20,400 USDT without the deduction of trading fees.
Since there is no trading fee applied in the second scenario, it is clear that the amount of cryptos we acquire will be more than the first. 
Let us take a look at the case of an exchange arbitrage scenario in Binance. 
CASE 1: Assume we bought BTC in Binance with USDT, and transfer the same to a crypto exchange where the value for BTC is slightly higher. When we sell BTC in  that exchange, there would undeniably be more profit as the value of BTC is higher there compared to Binance. 
CASE 2: Assume we bought BTC in Binance with USDT but with zero trading fees. Like before, we transfer it to a crypto exchange with a slightly higher value for BTC. The profit we gain from selling BTC here would be more than CASE 1 due to the exclusion of trading fees in Binance.
CASE 3: Assuming that the value of BTC is slightly high in Binance, we may also gain profits by buying BTC from another crypto exchange and then transferring it to Binance for the purpose of selling it. In this regard, the recent elimination of trading fees will add to the benefit of the seller. 
The same logic can be applied for triangular arbitrage in Binance.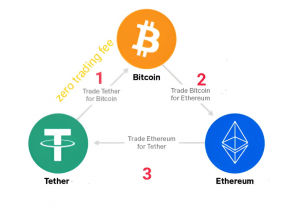 In the above example, let us start with USDT as the initial investment. We use USDT to buy BTC for which the trading fee has been removed. Hence, we now get more BTC than the earlier scenario. This increased amount of BTC can help us buy more ETH. Similarly, in the third trade when we sell ETH for USDT, the number of USDT received at the end would be higher than the initial investment. As you can see, this change in the purchase of BTC at the first stage would cause a chain reaction wherein one would be able to acquire more cryptocurrencies. 
How will this change the crypto market?
In the coming days, it is safe to say that the zero trading fee system brought in by Binance will generate more traffic to the platform than before. As more and more people begin to set up their accounts on the site, there will likely be an increase in the purchase of Binance's own BNB coins. All these points to the fact that Binance has raised the stakes high for their competitors. The exhausted crypto community could ask for nothing more than for other exchange platforms like Coinbase, KuCoin, Huobi etc. to implement similar schemes as the zero spot trading fee

. 

The cryptomarket which is currently facing a drought will flourish as more purchases and trading occurs around BTC. Although it cannot be stated for sure, Binance will likely increase the supply-demand chain of Bitcoin. However, it is certain that this decision will cause a significant impact in crypto trade dealings, particularly increasing low volume trades. 

The general sentiment around the crypto market is that it is extremely volatile. However, this decision by Binance can ease the tension of new investors to a certain degree, and holds the potential to bring previously hesitant people into the game. 
Does this upcoming change to the crypto world interest you? We at Dexlock have significant expertise with automated arbitrage systems, in addition to an extensive knowledge in the shifting crypto market trends. Like Binance, our aim is to stay ahead of the pack and deliver the best of services for our clients. To get ahead in the game of cryptos, connect with us here.