The crypto market seems to be constantly collapsing! The sudden fall of Terra has destabilised the crypto market and drained over $200 billion of space just a month ago. And now, Singapore-based crypto lending and trading platform Vauld said on Monday it might suspend withdrawals, trading and seek new investors, the newest sign of stress within the embattled crypto industry.
In a statement on its website, Vauld said it was facing "financial challenges" because of volatile market conditions. "The financial difficulties of our key business partners inevitably affect us. This is often because of a mix of circumstances like the volatile market conditions, which has led to a major number of customer withdrawals of well over $197.7 million since June 12, 2022, when the decline of the cryptocurrency market was triggered by the collapse of Terraform Lab's UST stablecoin."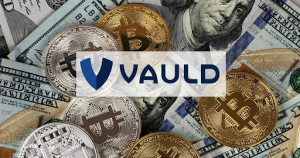 After the fall of Terra, the Celsius network paused withdrawals, and Three Arrows Capital defaulted on their loans. In line with a Financial Times report, the value of assets parked with Celsius on May 17 was only $12 billion, compared to over $24 billion in December 2021.
Bitcoin's value has fallen by over half its value since its November 2021 peak, which caused the whole cryptocurrency market to collapse. Terra (LUNA) and TerraUSD (UST) both experienced such steep declines that investors were also shocked.
To add more to the damage, Facebook parent Meta-owned digital wallet for cryptocurrency Novi will stop operations from September 1, 2022.
What exactly is happening within the Crypto Market? Why is there a continual fall of reputed coins that were soaring to new heights?
Most of the coins in the crypto market are stablecoins, which are imagined to maintain their value. They're backed by fiat currencies just like the US dollar, gold, and even other cryptocurrencies. The collapse of Bitcoin badly affected Terra and TerraUSD.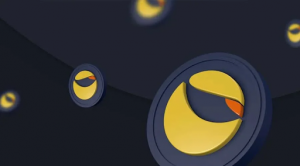 TerraUSD is an algorithmically designed stablecoin, which suggests it maintains the identical value as USD by employing a complex mechanism with a related sister cryptocurrency called Luna. It's worth noting that Luna and Terra were created by the same developers. To keep up with the worth of Terra, the Luna supply pool adds and subtracts from Terra's supply. Users then burn (sell off) Luna to mint Terra and even burn Terra to mint Luna. This is often done all via an algorithmic module designed by the block chain developers. Large amounts of TerraUSD were suddenly withdrawn from Anchor as a rumor spread that Terra was changing the fixed rate of 20 per cent interest to a variable rate.
This created a tension among investors, who then started selling off their Terra tokens and swapping them for other stablecoins. With more and more people dumping the Terra coin, the balancing mechanism stopped and both the coins, Terra and Luna, crashed. 
"The fundamental reason behind Luna's collapse was the complication of managing the UST peg across centralised and decentralised trading venues," opines James Taylor of CeDeFi exchange Unizen. Fear is the biggest factor that drives bearish sentiment within the crypto market. As Terra fell, crypto investors panicked and began selling other coins as well, eventually crashing the crypto market. This has initiated a chain reaction, and Vauld has become the most recent victim of the plunge in cryptocurrency prices this year.
According to the latest reports, cryptocurrency lender Nexo plans to buy Vauld, it said on Tuesday, and this appears to be the latest sign of consolidation in the digital currency industry as prices tumble. Nexo, which is based in London, said it would buy up to 100% of Vauld and "reorganise its future operations with the aim of accelerating its deeper presence in Asia." But they haven't confirmed when the deal would close or how much they planned to pay for Vauld.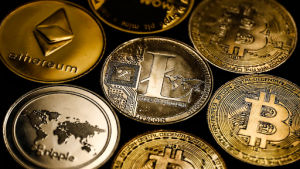 Over the last few years, the crypto industry has seen its fair share of ups and downs, including the ones mentioned above. As we discussed before, the technology that backs up the entire exchange matters a lot. Implementing smart algorithmic strategies is inevitable for the futuristic market. And for that, the most advanced level of technology is mandatory. Let us hope that the crypto market will recover soon from this bloodshed. Such crashes may affect the future of the industry in an adverse way. 
Though the falls were brutal, experts are still of the opinion that crypto should be given another chance as the potential of crypto is expected to expand over time and with the advancement of technology. As we mentioned before, implementing requires a strong technical backup. Developing such sophisticated technology is just our game, and we have the best players who have extensive knowledge of the shift in the crypto market trends. And if you have a dream project in your mind, let us discuss it and make it a reality. If you would like o know more, click here.