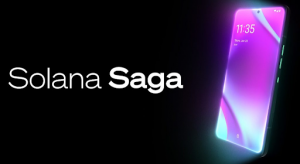 "People will pull out their laptops in the middle of dates so they don't miss an NFT minting opportunity, so I think it's time for crypto to go mobile"
This is how Yakovenko, the founder and CEO of Solana jokingly introduced the new WEB 3 mobile. 
Solana is expanding into mobile territory with the introduction of a new WEB3 developer kit and the forthcoming launch of its flagship smartphone. Solana Labs, the promoters of the eponymous blockchain and cryptocurrency token, has announced plans to launch its own, Android-based blockchain smartphone 'Solana Saga' in the market by 2023. It aims at improving crypto-mobile relationships. The smartphone isn't being made from scratch by Solana but it's a modified version of a device called the OSOM OV1. In fact, the latter is the first smartphone built by engineers and designers from Essential, the now-defunct venture of Andy Rubin.

In addition to Saga, Yakovenko announced the launch of the Solana Mobile Stack, a web3 layer for Solana that works on the phone. 
Solana Mobile Stack (SMS)
The Solana Mobile Stack (SMS) is an open-source software development kit that helps developers create native Android apps using the Solana blockchain. It comes with a Mobile Wallet Adapter, which plugs into mobile Solana wallets via a protocol. It is intended to work on any mobile device and not just Android devices. Saga has a secure element hardware module that will enable Seed Vault and protect users' private information from exploits and attacks. Apart from this,  SMS aims at enabling new functionality such as easier mobile transactions on Solana, minting (i.e. creating and distributing) of NFT assets, wider-spread access to Solana's DeFi protocols, and more ways to play Solana-based Web3 video games. SMS will partner with crypto companies such as FTX, Phantom, and Magic Eden, as well as a $10 million developer fund will be provided to people building apps with it.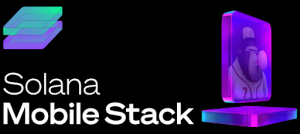 Having an actual crypto wallet built into your phone could be one of the best strategies for web3 smartphones as in the coming days, dApps and wallets is obviously the next big thing. As such, it's worth investing in these technologies. Even though many cryptocurrencies have mobile wallets, such as Bitcoin's BTC app, there has not been a crypto project to introduce its own device and Solana has made this possible in its new SAGA.  Solana Saga will, therefore, include a siloed "vault" in which users can store their private crypto keys, a mobile wallet adapter that lets users connect third-party wallets to the Solana wallet, a QR-based 'Solana Pay' feature that lets users make on-chain crypto payments, and a decentralized apps (dapps) store that allows users to access various web3 apps and games.
Key Features
The $1,000 device will come with a Snapdragon 8 Gen 1 processor, a 6.67 OLED display, 12GB of RAM, and 512GB of storage. Solana is poised to reach the Big Tech leagues, moving from a crypto-centric world to one with Apple, Microsoft, and Android. With a focus on bringing web3 options to mobile devices, Solana can also reach mainstream audiences and inspire other crypto blockchains to do the same. 
This isn't the first Blockchain phone or Blockchain wallet integration into a smartphone.
HTC's Exodus 1 device was introduced in 2018, and it too had a siloed space within it to store private keys in a HTC crypto wallet, separate from its Android Operating System. In the Galaxy series, Samsung offered a Blockchain Wallet and Blockchain Keystore, both offering a secure way to store private crypto keys or run dapps.
What excited developers in this announcement was the unveiling of Solana's SOL open-source dApp development kit, which is supposed to simplify the process of dApp development. The Solana SOL blockchain will be hosted as a development kit to build dApps with the software, with multiple functionalities available to the developers. With an early version of the software developer kit that is still available to download, all of these components are making the launch highly awaited. With the Saga not set to be released until early 2023, this will give developers ample time to create some truly unique dApps that will push the Saga and Solana SOL itself to new heights of success.
Saga has really kick-started a revolution in the smartphone industry. Although only limited details regarding the Saga are available at this time, the phone is still expected to be a hit. If you would like to know more, click here.